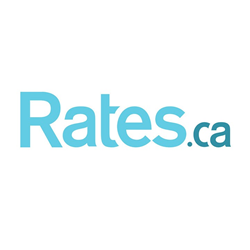 Toronto, ON (PRWEB) October 08, 2014
Distracted driving is now responsible for more deaths on Ontario roads than both impaired driving and speeding. The Ontario Provincial Police reported that in 2013, distracted driving contributed to the deaths of 78 people, compared to 57 for impaired driving and 44 for accidents related to speeding.
"The threat to life is alarming and educating the public is a viable solution to reduce the risk and keep drivers safe," said Daniel Shain, Director of Product, Credit & Insurance at VerticalScope Inc., owner of Rates.ca, a leading online rate comparison site. "We encourage readers to review the content of our thought-provoking infographic especially the common sense suggestions listed to avoid distracted driving and to promote overall safety on our roads."
Currently, behaviours such as texting and driving, of which about 35 percent of Canadian drivers admit to partaking in, carries a fine of between $ 60 to $ 500, with no demerit points in Ontario, Alberta or Nova Scotia. However, a proposed bill from Ontario Transportation Minister Steven Del Duca aims to increase fines to between $ 300 and $ 1,000 and tack on three demerit points. Since traffic convictions remain on your driving record for three years, there is ample opportunity for insurance companies to raise premiums for major infractions during that time.
The Liberal government in Nova Scotia has already decided to increase fines and add four demerit points for people convicted of using cellphones while driving starting on February 1, 2015. From the current $ 176 for a first offence to $ 350 for a third or subsequent offence, fines will increase to about $ 234 for a first offence to $ 579 for a third or subsequent offence.
Nearly 250,000 charges were laid against distracted drivers in Ontario from 2011-2014. The stronger measures and harsher penalties to curb the escalating distracted driving trend are quickly gaining support across Canada.
To learn more, please visit Rates.ca/blog to download the infographic (rates.ca/blog/distracted-driving-infographic) or view an interactive version (rates.ca/distracted-driving-infographic).
About Rates.ca

Rates.ca is owned and operated by online media leader VerticalScope Inc., the owner and operator of more than 1,100 online communities and websites. Rates.ca provides a free rate comparison platform, financial tools and information portal tailor-made to save consumers time and money in finding the best rates available for car insurance, mortgages and credit cards in Canada. For more information please visit http://Rates.ca
About VerticalScope

Established in 1999, VerticalScope Inc. owns and operates more than 1,100 consumer shopping portals and enthusiast forum Web sites serving the automotive, powersports, outdoor, sports, technology, and pet vertical markets with top brands such as AutoGuide.com, Motorcycle.com and PetGuide.com. VerticalScopes online properties reach an average of 70 million highly qualified buyers and purchase decision makers each month. To learn more please visit http://www.VerticalScope.com
Contacts
Rates.ca

Daniel Shain, 416-341-8950 ext. 412

press(at)rates(dot)ca
Find More Life Insurance Press Releases